In Ukraine – rampant unpunished violence. International commentators on the death of Catherine Gandzyuk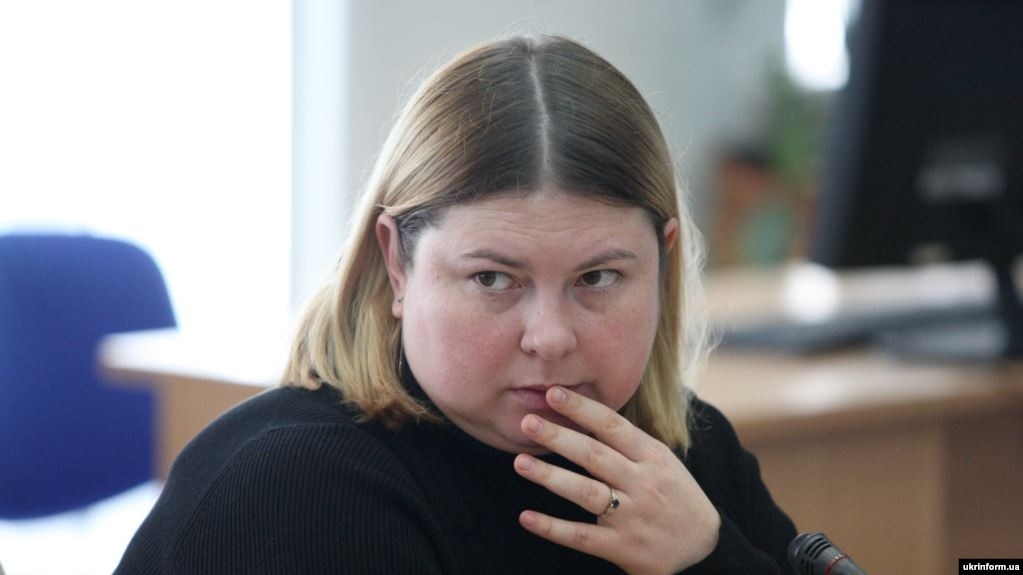 The death of Catherine Gandzyuk is a symptom of a common problem in Ukraine – rampant violence in politics and social disorder. This opinion is expressed by American political analyst, political consultant Adrian Karatnitsky, an expert at the Atlantic Council think tank (Washington, USA).
According to Ukrainian media, on November 4, activist Yekaterina Gandzyuk died in the burn ward of the Kiev City Clinical Hospital №2. Catherine was the victim of an attack with acid on July 31 in Kherson, underwent a series of operations. It is reported that after surgery she had a thrombus. In August, journalist Mariana Pietsukh in an article published in the Ukrainian Pravda edition named suspects in the assassination attempt. Unknown, according to the journalist, are the customers of the crime.
Numerous observers on international affairs, experts in Ukraine comment on the tragic death of Ukrainian activists. Adrian Karatnitsky from the Atlantic Council think-tank saw in the tragedy a separate manifestation of significant problems in the state.
"The death of public activist Yekaterina Gandzyuk reminds of the dirty secret of Ukraine … Rampant political violence and social disorder. From rude attacks on community activists to fights in the Verkhovna Rada, to fights in television studios after inflammatory and ignorant disputes, to" lynching "with the extreme right-wing "social activists", in the armed formations associated with political parties, should all stop, "Karatnitsky said on his Facebook page.
The expert noted that a strong state should give an answer to these challenges, acting in accordance with the law. At the same time, Karatnitsky emphasizes the importance of public rejection and condemnation of those who "pollute the public space with hatred, search for scapegoats and violence."
"All of them must be condemned by the media, rejected by their sponsors and associates, and excluded from their political parties. Those who use violence must be punished quickly and ruthlessly. Ukraine opposes the external aggressor … it will also stop the internal aggressors. Eternal memory Five" – Karatnitsky called.
The dangers of civic activism in Ukraine are addressed by journalist Ian Bateson.
"This year there were 50 attacks on activists in Ukraine, and there was little or no action on the part of the authorities. Colleagues Gandzyuk asked what could be done to make people respect the law, and to bring to justice those responsible for his death, and for the sake of their own loved ones, who continue to fight for change, "writes Bateson.
In Handzyuk's own words: "Why do we encourage people to pursue civic activism when we can't defend them?" Nearly 5 years since start of Maidan biggest challenge in Ukraine not convincing people to push for change, but protecting those who do

— Ian Bateson (@ianbateson) November 5, 2018
A lot of commentators, Western diplomats predictably express shock at the sadness about the tragedy in Ukraine. There are calls to punish those responsible.
The official statement of the US Ambassador to Ukraine Marie Yovanovitch was announced by the United States Embassy.
"On behalf of the US government and the American people, I express my deepest condolences to the family and friends of Catherine Gandzyuk. We once again urge the Ukrainian authorities to bring the criminals to justice, including those who order them," the message said.
https://www.facebook.com/usdos.ukraine/posts/10156270751876936
"She was terribly upset with the death of Yekaterina Gandzyuk. She fought terrible wounds famously and with dignity. It is important that those responsible for this terrible attack are brought to justice," wrote British Ambassador to Ukraine Judith Gough the day before.
Terribly saddened to hear that Kateryna Handzyuk has died. She battled her horrific injuries with courage & dignity. Important that those responsible for this dreadful attack are held to account. https://t.co/by7rWFzLAw

— Judith Gough (@JudithGoughFCO) November 5, 2018
"Ride with the world. Your death was not in vain," Bartosh Dudek, a journalist of the Deutsche Welle, writes about the death of Gandzyuk.
Brave woman, a real hero of our times. RIP Katerina #Handzyuk , you did't die for nothing https://t.co/cq314VE580

— Bartosz Dudek (@dudekbartosz1) November 5, 2018
Time will tell, society will take a lesson from the death of an activist.
Info taken from: https://ukrainian.voanews.com/a/handzyuk-acid-murder-reactions-ukraine/4645328.html