Corruption in Ukraine: who is to blame and what to do (part 1)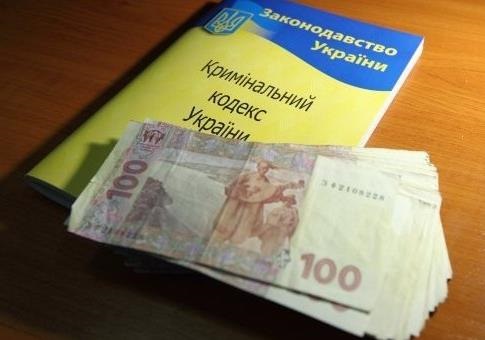 Corruption in Ukraine – more than enough. What can I do to reduce it a little?
To begin with it is necessary to deduce general theses:
1. Corruption – a normal phenomenon inherent in all societies in any type of social system and at all stages of historical development.
2. Corruption is functional, that is, allows interested individuals and groups to bypass rules and norms that infringe upon the interests of these individuals and groups.
3. The importance of corruption for society as a whole is determined, firstly, by the composition and benefits of these groups (it benefits only the powerful, wealthy and influential, or benefits also the low-status customers of corrupt officials who in most known societies make up the majority) secondly, the prevalence of corruption practices, i.e. level of corruption.
4. A high level of corruption can be considered "socially harmful" only when it comes to practices that serve primarily the interests of high-status groups.
Under this condition, corruption is only a form of income redistribution, an additional means of exploitation, a hidden administrative tax or "feudal rent". This type of corruption serves the maintenance and reproduction of social inequality.
5. A special case is corruption in the highest echelons of state power. Its low level can afford only a few strong and rich nations (just so – both strong and rich). The destiny of the ruling circles of small, weak and poor states is either to trade the sovereignty of their country or to earn, figuratively speaking, the provision of impartial services and the purchase of stolen goods.
6. Based on all the above, the "struggle" with corruption aimed at eradicating it does not make sense. Rational goals and methods of regulating corruption are determined by social roots and the role of corruption practices, as well as the type of social organization, socio-political system, current situation in society and culture of the population.
7. In modern countries of Europe and Central Asia, a low level of corruption is associated with the implementation of the model of the rule of law, including the authority and independence of the courts, the observance of civil liberties, the low level of actual inequality of life chances and the status of citizens. In the European countries of the former "socialist camp", the low level of the political culture of the population plays a key role, creating a fertile ground for a high level of corruption, and the effectiveness of the legal system is secondary, although also important.
….
Information taken from: https://blogs.korrespondent.net/blog/events/3931797/