Ukrainian journalists Fatalities: spooky list
List of dead and killed journalists today, "added" another name – a car explosion killed a journalist "Ukrainian Truth" Pavel Sheremet. Over the past 16 years, he – not the first victim.
Georgiy Gongadze was killed September 17, 2000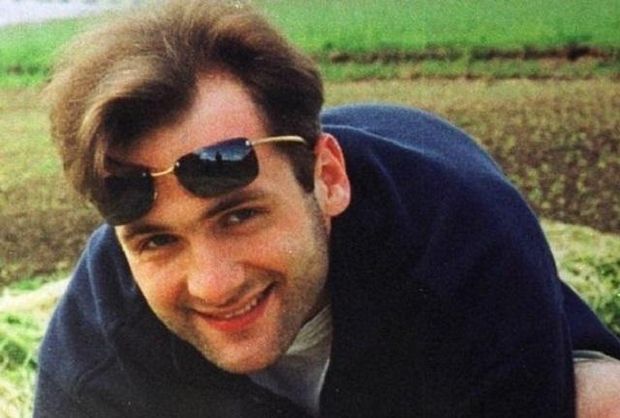 Gongadze wrote antyvladni materials
Gongadze – Ukrainian opposition journalist known for his critical antyvladnymy performances. The founder and first chief editor of "Ukrainian Truth". Among the many first material online edition published materials on Kuchma and his entourage.
September 16, 2000 of opposition journalist was kidnapped on the way home.November 2 near Tarashcha woods found headless corpse. His wife and friends identified in him George.
The security services were directly related to the disappearance of Georgiy Gongadze, tried in every way to confuse the investigation, the investigation specifically delayed.
The disappearance and murder Gongadze caused a great resonance in Ukraine and abroad. For the most common version, the murder of the journalist concerned officials close to Kuchma, who personally gave orders concerning the abduction of Gongadze.
Only after 16 years, namely 22 March 2016, the body of Georgiy Gongadze was buried in the churchyard of Nicholas Embankment on the hem in Kiev after the funeral ceremony.
Igor Alexandrov, died July 7, 2001
Igor Alexandrov covered "Donetsk criminals"
Igor Alexandrov – worked as a TV presenter and editor in chief of the local broadcasting company in Slavyansk, Donetsk region. Aleksandrov – author of TV series "Without retouch," which dealt with the relations with local crime police. To stop Alexandrov critical speeches on television, Donetsk businessmen and government in late 90s unleashed a campaign of harassment of journalists. Thus, Alexander's court sentence was prohibited from engaging in journalistic activity for 5 years and imposed a fine of 2500 UAH for libel. Subsequently, the verdict was quashed by a higher court.
In the summer of 2001, in a building of the local TV Slavic city that led the journalist, unknown assailants with baseball bats caused Alexander's fatal injuries. Slavic journalist died a few days later in hospital without regaining consciousness. Before death he was preparing to broadcast material about the relations of Donetsk Regional criminals. Chairman of Donetsk Regional State Administration at the time (1997-2002) was a Viktor Yanukovych .
Alexander Krivenko, died April 9, 2003

Alexander Krivenko called the master of journalism
Krivenko editor called journalists from God. In his 30 he became a master of Ukrainian journalism. Alexander was editor of the popular late 80's early 90's magazine "Post-progress."
Over time television, including 1 + 1, the establishment of "PIC" and create a "Public Radio".
Alexander Krivenko killed in a car accident after returning commemoration for those killed the previous day in Iraq known Ukrainian cameraman Taras Protsyuk.
Taras Protsyuk died April 8, 2003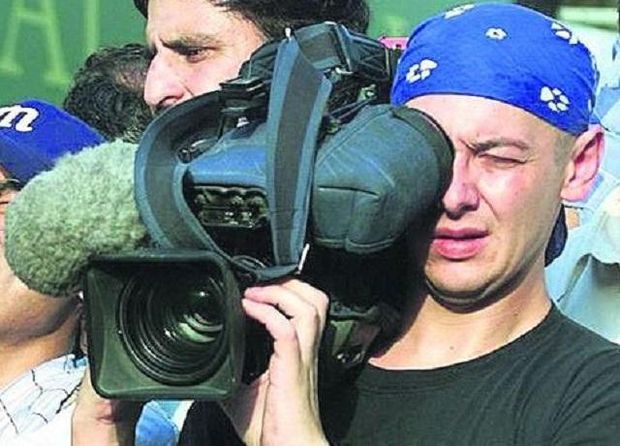 Taras Protsyuk worked operator in the hottest spots
A native of Ivano-Frankivsk Taras Protsyuk – Ukrainian television cameraman, journalist.
In the early 1990s while working videographers on US broadcaster CNN and Britain's Sky News.
Since the mid 90's to the death – British videographer international news agency Reuters, prykvartyrovanyy to the Ukrainian office in Kyiv.
Taras Protsyuk filmed on video shooting "White House" in Moscow, the military conflict in Nagorno-Karabakh, Transnistria, Chechnya), in former Yugoslavia, the Middle East and Afghanistan. Ukraine actively covered in a civil action "Ukraine without Kuchma." Protsiuk provided their video Ukrainian TV channels, which, because of censorship could no longer prominent events.
Ukrainian filmed fighting in the United States from the balcony of the hotel-skyscraper "Palestine" when he shot an American tank. Three journalists were injured, Taras Protsyuk and Spanish cameraman Jose Kouso died.
Vyacheslav Veremiy, February 19, 2014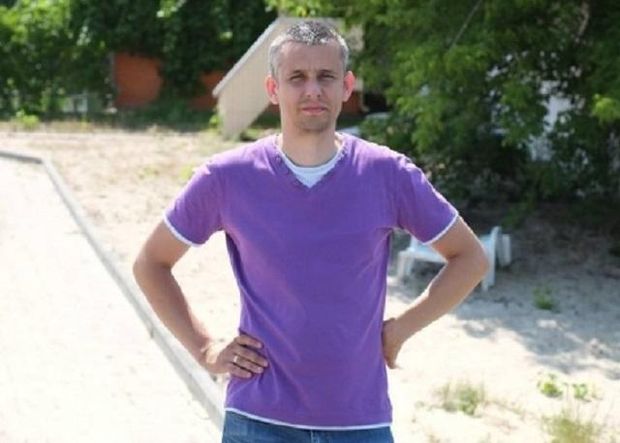 Veremiy wrote on social issues
Vyacheslav Veremiy was a leading journalist of the newspaper "Vesti". In his publications covered sensitive social topics, investigating, writing reports on euromaidan and European integration.
On the night of February 19th with a colleague Slava returned from work by taxi. On the way he noticed armed "titushok" and tried to photograph the car. Armed men began to rock the car, dragged the driver and the passengers began to beat them.Two people were injured – a journalist died in a hospital emergency room from a gunshot wound.
Sergey Suhobok, died April 13, 2015
Sergey Suhobok wrote on social and political issues
Suhobok worked as a journalist since 1998. He started columnist of the weekly "Business Donbass" (itself a journalist originally from Donetsk). From 2000 to 2001 was one of the founders and managers and deputy editor of the online edition ProUA. From 2001 to 2009 – one of the founders and managers, co-editor of the online edition of "regional committee". Recently, he worked freelance.
Suhobok while living in the country with his friend. The last few months clashed with its neighbors. On the night of 12 on April 13, 2015, two men drunk came to the apartment of the journalist. Suhobokom between intruders and started a quarrel which soon turned into a fight.
About the murder became known April 15, 2015.
Pavel Sheremet, was killed July 20, 2016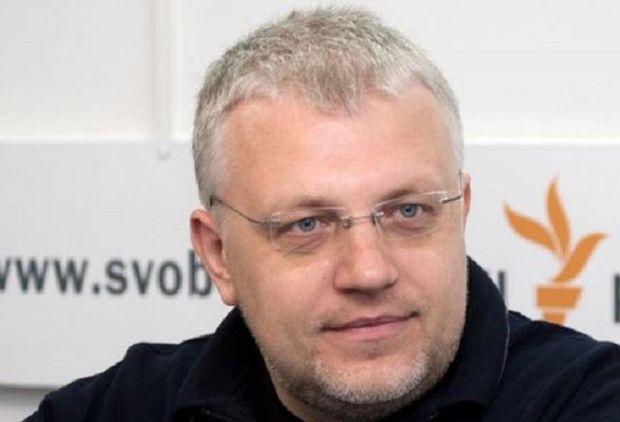 Sheremet – Belarusian, Russian and Ukrainian journalist
Born in Minsk Pavel Sheremet in journalism came in Banking – 1992 was a consultant of economic programs of the Belarusian TV. Later – chief editor of "Belarusian business newspaper," the Belarusian head of Office of Public Russian Television (abbr. ORT, now – the first channel) and its own ORT correspondent in Belarus. Has established itself opposed the regime of President Alexander Lukashenko of Belarus.
He is the author of a number of documentaries, including "Wild Hunt", "Osetrova War," "The Chechen Diary", "The execution of Saddam. The war without a winner."
In the years 2012-2016 led the blog of journalist in the Internet newspaper "Ukrainian Truth".
On the morning of July 20 killed in car explosion Kiev, in what was. Law enforcement officers testified that the attackers pre-installed car bomb, and therefore – murder. The car belonged to the editor "Ukrainian Truth" Olena butt, but it was not in the car.
Eternal memory…
Revision of the Central Anti-Corruption Committee expresses its condolences to the family of Paul Sheremet …